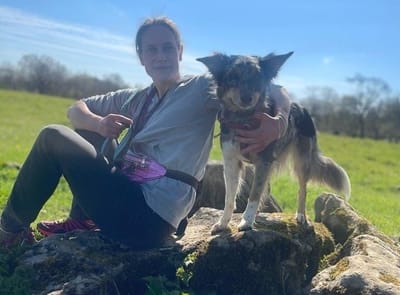 Thank you for visiting my website. My name is Sabine, and I'm a qualified counsellor. I trained at Sweet Track Counselling Services in Glastonbury where I completed my Diploma in Therapeutic Counselling. Prior to this I did my foundation training at the Bath Centre for Psychotherapy and Counselling.
I have worked extensively with bereavement and loss. Loss is not limited to the death of another person. We may lose a pet, a job, our safety, our health, a relationship, our self esteem and many other things. I worked as a bereavement counsellor for a bereavement charity for 3 years prior to setting up my private practice.
I am also an Anxiety UK approved therapist and offer counselling to people with a range of anxiety disorders on behalf of the organisation. Anxiety can present itself in many forms, including but not limited to specific phobias, social anxiety, and stress that leads to anxiety/depression. Depending on the root cause of your anxiety we can find ways to help you cope better or view things from a different perspective.
I also offer services for
Spill
utilising a single session therapy approach. Single session therapy can be beneficial if you wish to work through a specific issue where we aim to implement strategies for you to put into practice before booking another session. If you are interested in single session therapy as a private client please let me know. The approach tends to be more solution-focused than longer term therapy.
My approach is not limited to the above. Sometimes there is nothing specific that's troubling us but a feeling of lack of direction and purpose in our life. I can help you work through these feelings and explore whether there is something you would like to change or not. There is never any pressure to do so, and sometimes people simply need to be heard without judgment.
I am interested in exploring how our childhood influences our adult self and how we form beliefs that we hold about ourselves. Sometimes clients question those beliefs and I encourage them to explore whether they still hold truth in the present.
I can provide therapy in both English and German as I have dual nationality and was brought up bilingually.
I have a deep love of animals who have had a healing quality throughout my life and have worked with clients who wished to connect with the unconditional love they provide.
In addition to my counselling work I am employed by
Ehlers-Danlos Support UK
in an advisory capacity, working with people who are living with a chronic genetic health condition.
Prior to this I worked as an Immigration Adviser at the University of Bath for over 10 years which has allowed me to develop extensive cultural awareness.